Garth Beyer, the owner of Garth's Brew Bar himself, will be presenting at AMA Madison's Craft Marketing event at Garth's Brew Bar on January 30th. He will share how your work, no matter your industry, can benefit from some of the most empathetic, thought-out marketing methods used by breweries, beer distributors, and bars like his own.
The session begins at 5:30 p.m. with networking. Register now.
Thank you to our sponsors!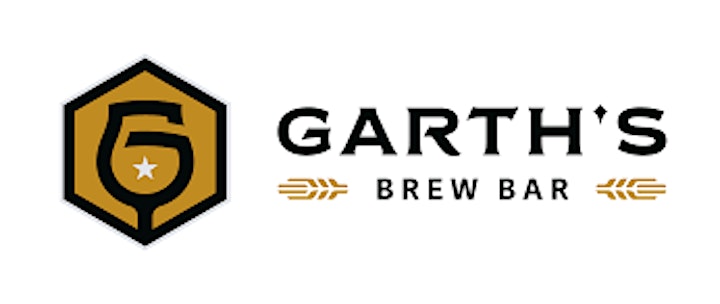 AMA: Tell us a little about yourself and what Encompass Technologies and Garth's Brew Bar do?
My name is Garth and I help breweries, beverage distributors, and retailers thrive. At Encompass Technologies, I work as the glue between sales teams, product teams, and marketing teams to ensure they're all singing the same song in harmony for beverage producers. It requires ongoing empathy and strategy. Garth's Brew Bar is my marketing playground where I dare mighty things in hopes that we can make people's lives a bit better each day. Not just by getting a beer in their hand (though, that's a good start!), but by working with distributors who initiate charitable events for their community or brewers that contribute so much to our economy. We're all better because of the beverage industry and it's my job to help it further. 
AMA: What benefits can marketers get from seeking marketing tips outside their industries?
Every marketer has ruminated on originality. How they make their mark. How they can think of something or do something for a brand that has never been done before. Though, I believe it's still possible to have original marketing ideas, they are truly far and few between. You can move the business needle more greatly and more quickly by stealing ideas that have worked elsewhere. Not to say the perfect carbon copy is what you need…if that was the case, we'd all be out of jobs. But in a world where "starting" is one of the things people fear most, it helps to steal and build rather than worry about starting with something original.
AMA: Can you touch on something your brew bar has recently implemented that's unique or making your business more successful?
I'll share some gold throughout the presentation but the real key of building a remarkable business is being the one that does the reaching out rather than waiting to be reached out to. A quick example: I could have sat on Reddit for years waiting for someone to post the idea of an in-person city meetup at Garth's Brew Bar. Instead, we pitched it and filled the space with 40+ people, making connections in a number of unique industries and had two job applications after the fact. On top of that, an upward of 2,500 local people saw posts about the space, the community we invest in, etc. It's incredible what can happen when you start off a thought with "This might not work, but…" 
AMA: What is the big takeaway people can expect if they attend the event?
The big takeaway of the presentation isn't an action; it's an attitude.
Venue: Garth Brew Bar, 1726 MONROE ST.
Cozy atmosphere. Educated staff. Remarkable beer. Garth's Brew Bar opened in 2019 on Monroe St. The bar started from a passion to do good for the people and right by the beer. Learn more at https://www.garthsbrewbar.com/
AMA Madison's 'Craft Marketing' Series
Craft Marketing features a local presenter each month. You'll have the chance to learn about a wide range of marketing topics while networking with other industry professionals and enjoying the drink of your choice.